News & Updates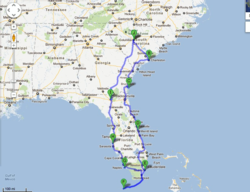 Here's my round trip route map on the FLA Adventure Ride 2012. Looking forward to SUN & FUN! I thank God for this wonderful trip, and thank my many friends along the way for providing me shelter and familiar faces. And hopefully turning me on to some great local eats and drinks!!!
Keep Reading »
Filed under Events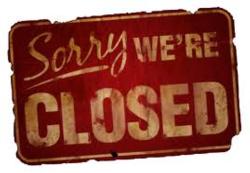 Things come and go, and in the restaurant biz, it's no different. Unfortunately, since my first book was published in December of 2007, several places have closed, changed hands, or moved. Please click the Keep Reading>> link below for the details.
Thanks!
Ken
Keep Reading »
Filed under Updates, Local News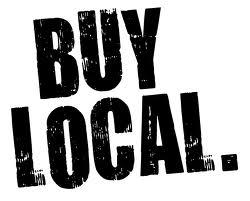 It's cool to be represented by the largest book retailer in the country. But honestly, I prefer my readers to buy local. Below is a list of some of the places you can get a copy of going LOCAL! Volume 2. You help the local economy and me too! Thanks!!!
Keep Reading »
Filed under Local News